TRY THE FORTIA EXPERIENCE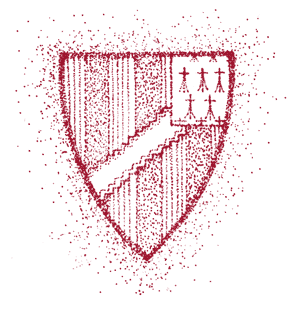 TASTE OUR WINES
We are ready to welcome you to our tasting cellar all year round from Monday to Friday from 9 to 12 AM and 1 to 6 PM and on Saturday from 10 to 12 AM and 1 to 6 PM (apart from during annual closure between Christmas and the New Year).
Our team will be delighted to tell you about our estate's history, our wines and the Châteauneuf-du-Pape appellation.
When our cellar is closed, you can find our wines at our partner wine store in the centre of Châteauneuf-du-Pape: Vinadéa.
We are signatories of the "Terroirs d'Accueil" hospitality charter and our tasting cellar is a 3-leaf classed establishment.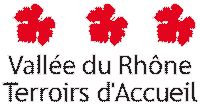 VISIT OUR CELLARS
Visits to our winemaking cellars and ageing cellars can be made by appointment.
We will be happy to share the production secrets of our wines with you as well as the places in which they are made.
Visits are followed by tasting of our wines in our tasting cellar.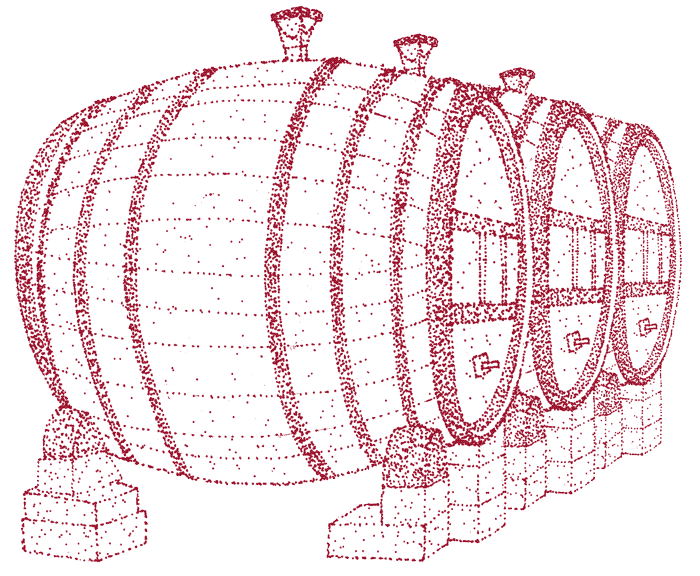 DISCOVER OUR VINEYARD
A thematic walk through our vineyard is a great way to discover the Châteauneuf-du- Pape appellation, the grapes we use to produce our famous wines, the vineyard works annual cycle and of course the history of the village and Château Fortia. .
Our wine escapade is available all year long. There are 12 explanatory panels on the way. You will be amazed by some breathtaking views of the village and the Châteauneuf-du-Pape's vineyard.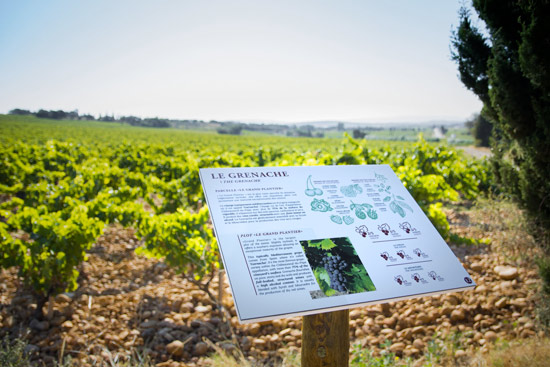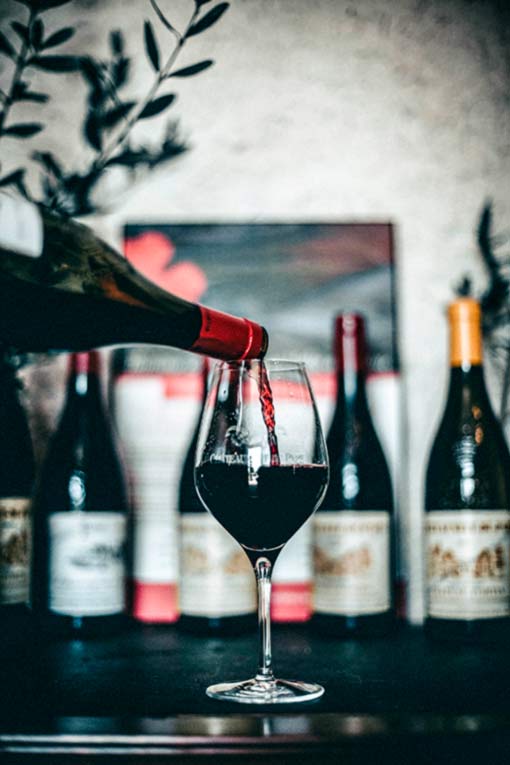 «TAILOR-MADE» VISITS
Customised visits can be organised for groups
(tasting outside, tasting paired with cheese or chocolate)
Contact us to make a booking or for further information:
+33 (0)4 90 83 72 25