OUR WINES
Our winemaking and ageing cellars are located on the property, in the middle of our vines and opposite the remains of the medieval castle that dominates the appellation. It is here, in the shade of our traditional vats and old casks that our enthusiastic team strives to glorify the most precious gift of nature and works day after day to provide the utmost in perfect expression of our terroir.
HARVESTING
We believe that a wine's quality stems primarily from the care lavished upon the vines, and thus the work that we carry out throughout the year reaches its climax in September, when we harvest its fruits.
Grapes from each plot are carefully tasted, scrutinised and analysed in order to determine the exact best moment for picking. For this stage, in addition to human expertise, the estate draws on a valuable tool that helps to define grouping of plots in accordance to the different degrees of ripeness: the Oenoview satellite system, which is a veritable radar for the vineyard. Picked solely by hand, the grapes are harvested at optimum ripeness. At the first snips of the pruners, we are able to perceive the results of several months' work. Our objectives are already practically accomplished, but the rest of the story will be written in our winemaking cellars.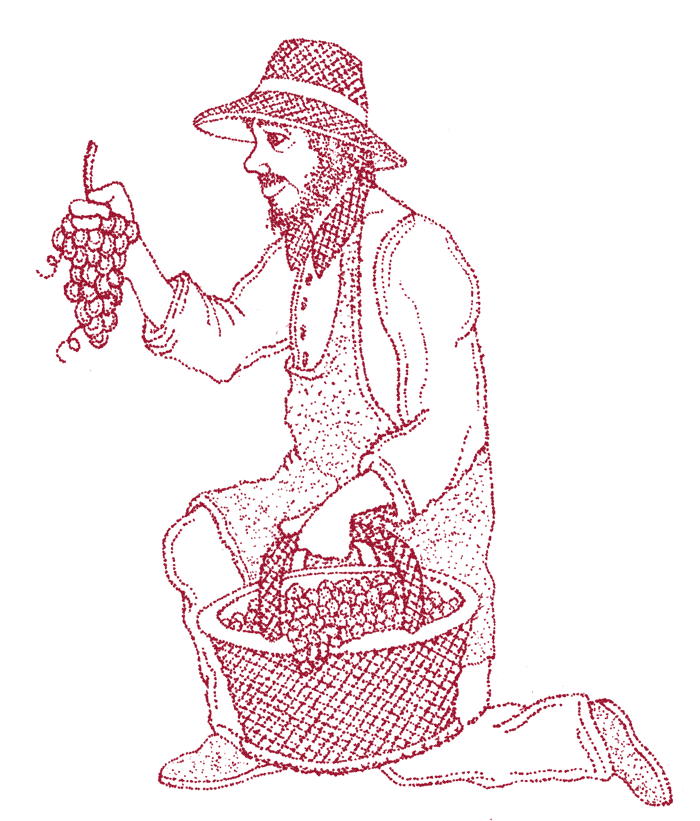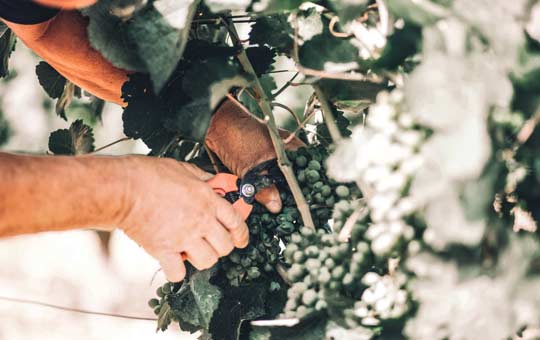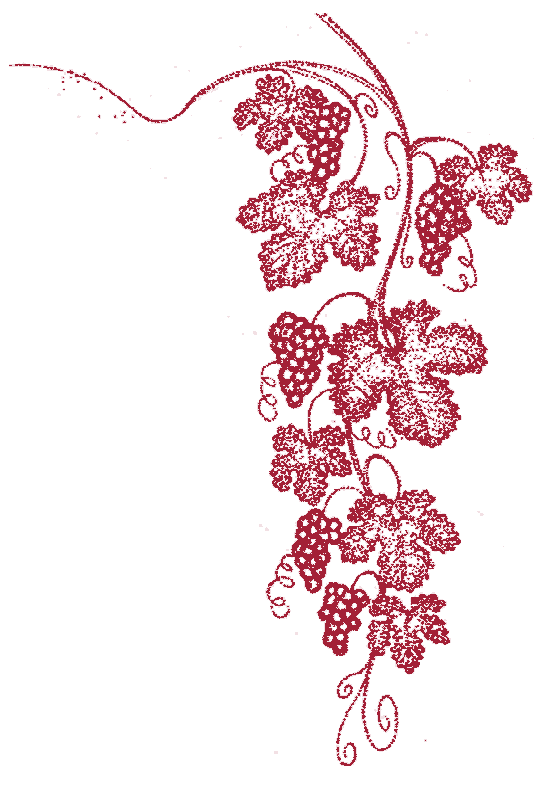 THE ART OF THE WINEMAKING PROCESS
On the estate, we implement winemaking processes that respect and protect the efforts made in the vineyard. Each grape variety is separately converted into wine in concrete or stainless steel vats. Four to five weeks of maceration for the red wine varieties enables slow extraction of all the compounds that transform our juices into great wines: colour, tannins and aromas, with the expression of our terroir's distinctiveness on top of everything. For our white wine, direct pressing before fermentation allows the full array of aromas to be extracted from the grapes. The wines produced are left to rest over winter before the major step of blending.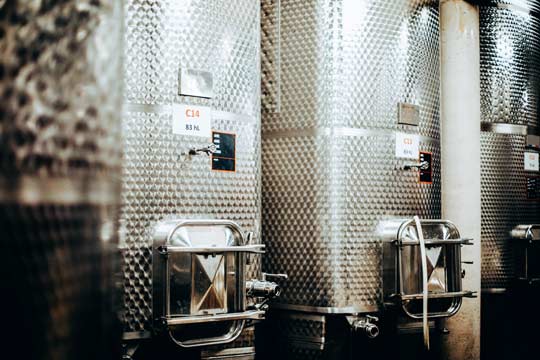 THE SUBTLETIES OF AGEING
Our wines are blended in the spring. This art, which combines oenological emotions and subjective sensations, makes it possible to determine the proportion of each variety to be incorporated into our wines. Each year, we strive to respect the style of each of our wines whilst also enabling the distinctiveness of each vintage to shine through.
The time then comes to move to the ageing cellars and cask-ageing for our Tradition and Cuvée du Baron wines. These magnificent receptacles exalt the wines thanks to gentle micro-oxygenation. During 18 to 24 months the tannins will mellow, the wines will assert themselves and reveal their full potential.

La Réserve as well as the white wine are aged in metal vats in order to retain the utmost freshness and elegance. On completion of ageing, the wines are bottled on the estate and wait patiently in our storage cellars before being tasted in the four corners of the world.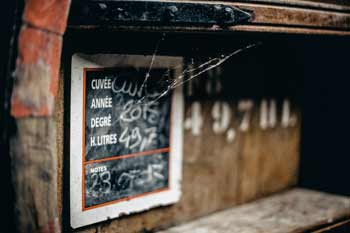 BEHIND CLOSED DOORS
IN THE SILENCE OF OUR CELLARS
OUR WINES FLOURISH SLOWLY BUT SURELY
CHÂTEAU FORTIA THROUGHOUT THE WORLD