THE OPULENCE AND ELEGANCE OF SYRAH
Syrah was the preferred grape variety of Baron Henri Le Roy, and expresses itself especially well on our terroir.
This queen of grape varieties is glorified in a blend in which it takes pride of place, accompanied by a dash of Mourvèdre.
Created in 2006, La Réserve is a wine produced in limited quantity and solely for great vintages. Made using grapes from our finest plots of Syrah, this wine will delight both connoisseurs and wine-lovers.
WINEMAKING METHOD
Harvested entirely by hand with sorting on the plot, the bunches are delicately picked and then transported in crates in order to ensure the perfect condition of all the grapes and to avoid any oxidation.
Destemmed to the tune of 90%, the grapes are then transferred to concrete or stainless steel vats. Fermentation and 4 to 5 weeks of maceration make it possible to extract all the colour and aromas from the grapes. Cask-ageing of 12 months allows the wine to gently flourish and maintain utmost freshness. It is then bottled and left to rest in our ageing cellars.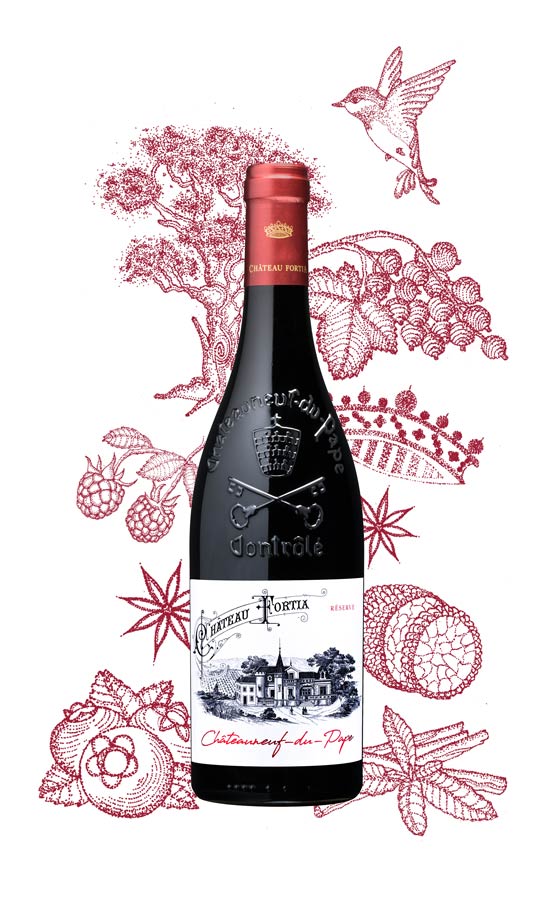 AN ELEGANT AND REFINED WINE