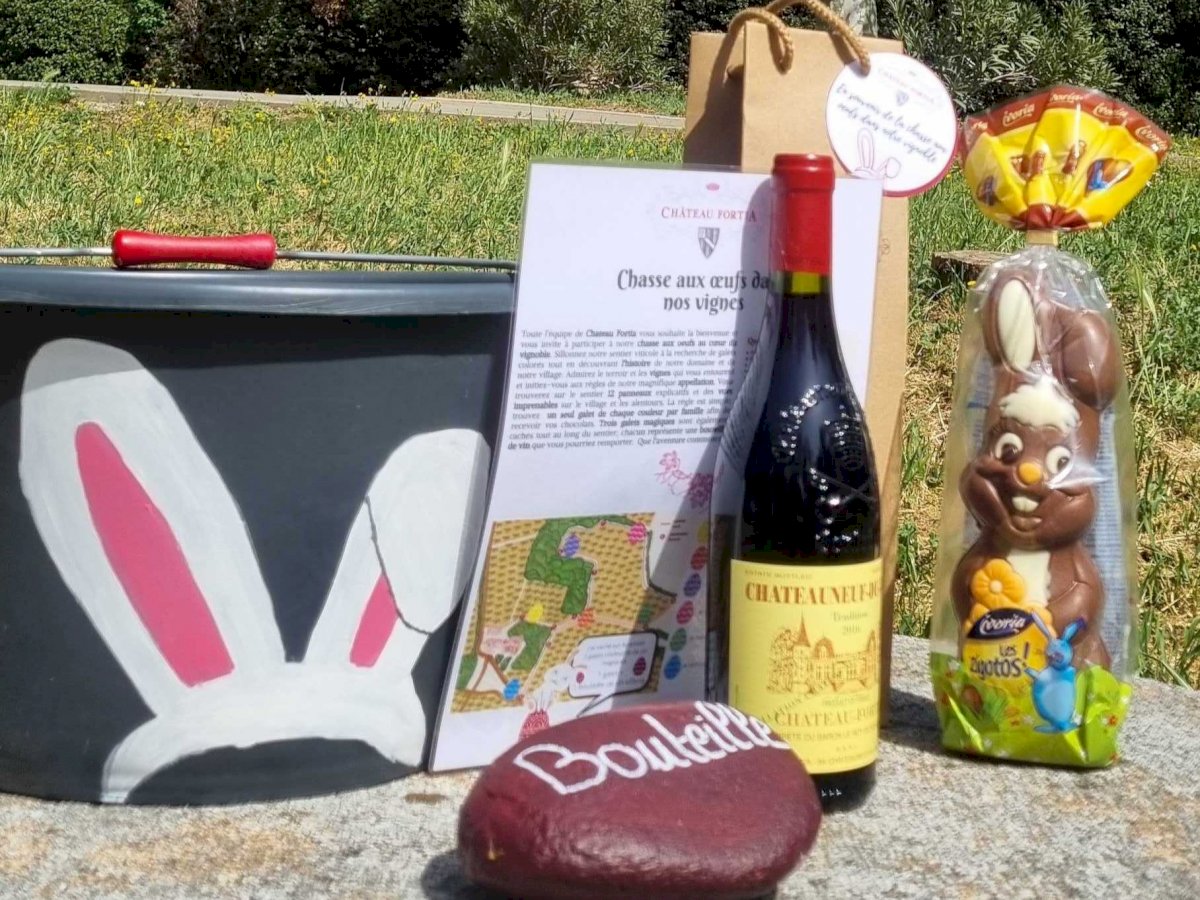 First Easter egg hunt at Château Fortia
Fourteen families took part in our first Easter egg hunt in the heart of our vineyard, on Saturday April 3, 2021.
Parents and children crisscrossed our wine trail, equipped with a map and a bucket, in search of coloured pebbles.

3 families also found "wine-colored" pebbles and won a bottle of Châteauneuf-du-pape Tradition 2016.

On their return to the cellar, a wine tasting was offered to the parents and grape juice to children.
Each family left with an assortment of chocolates.
Thank you for your participation.
See you next year, for the 2022 session!