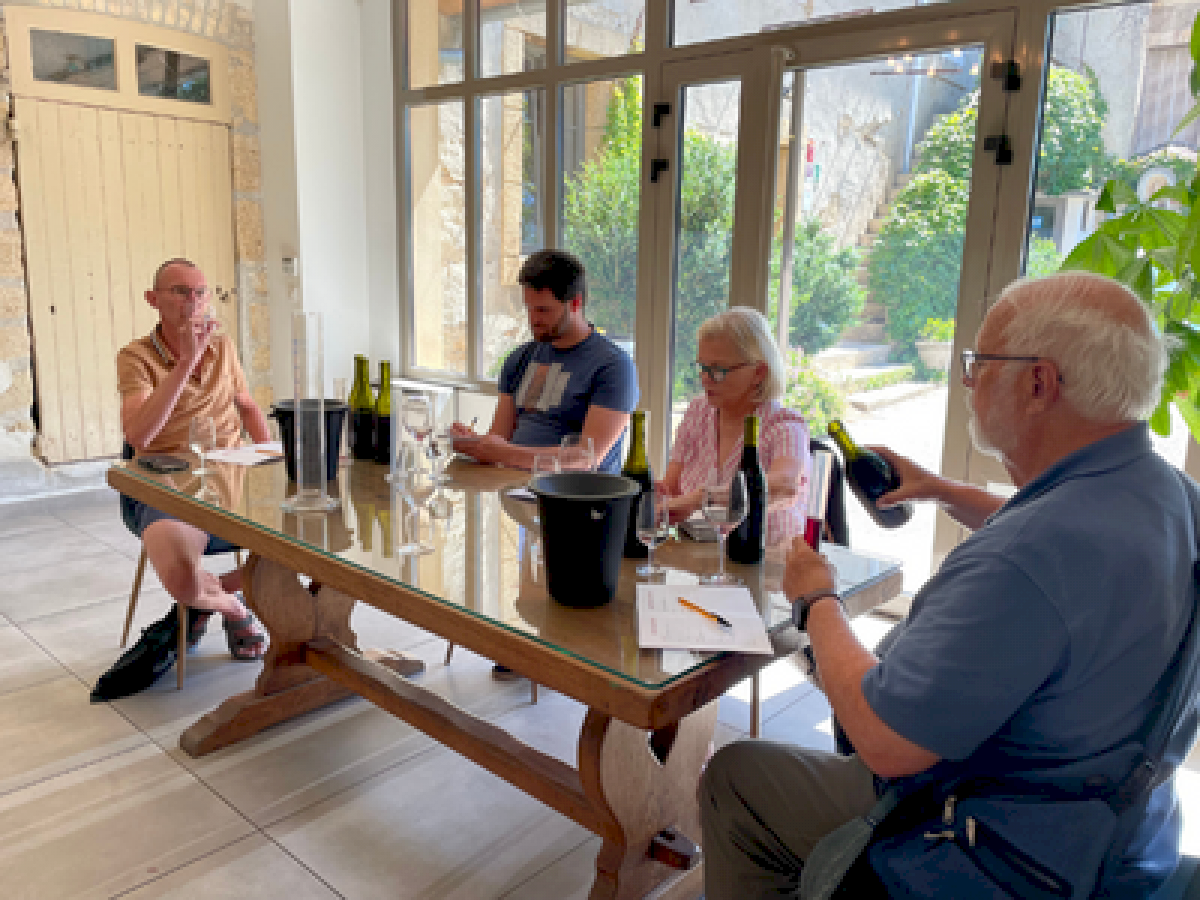 First wine blending workshop
On June 11, 2022 our four guests discovered the subtle art of wine blending.
After a visit to our cellars and the explanation of the vinification and aging process, we played a game using the "Nez du vin" to guess the main aromas that can be felt during a wine tasting. The workshop continued with the tasting of our different grape varieties and several blending tests. Finally, each participant created their own cuvée in Chateauneuf du Pape appellation that has their name on the label. Everyone had a very good time.