THE CONFIDENTIAL CUVEE
This new cuvee created in 2016 contains all the magic of the vineyard and the winegrower's expertise. The Secret des Terres arises from the rigorous selection of our best grapes, the sublime union of our three grape varieties and a long and well-mastered aging process in small and big oak barrels.
WINEMAKING METHOD
Harvested entirely by hand with sorting on the plot, the bunches are delicately picked and then transported in crates in order to ensure the perfect condition of all the grapes. Destemmed to the tune of 90%, the grapes are then transferred to concrete or stainless steel vats. Fermentation and 4 to 5 weeks of maceration make it possible to extract all the colour and aromas from the grapes. Aging in new oak barrels (20%) and oak casks (80%) for 24 months allows the wine to gently flourish. The wine is then bottled and left to rest in our aging cellars for a minimum of 12 months.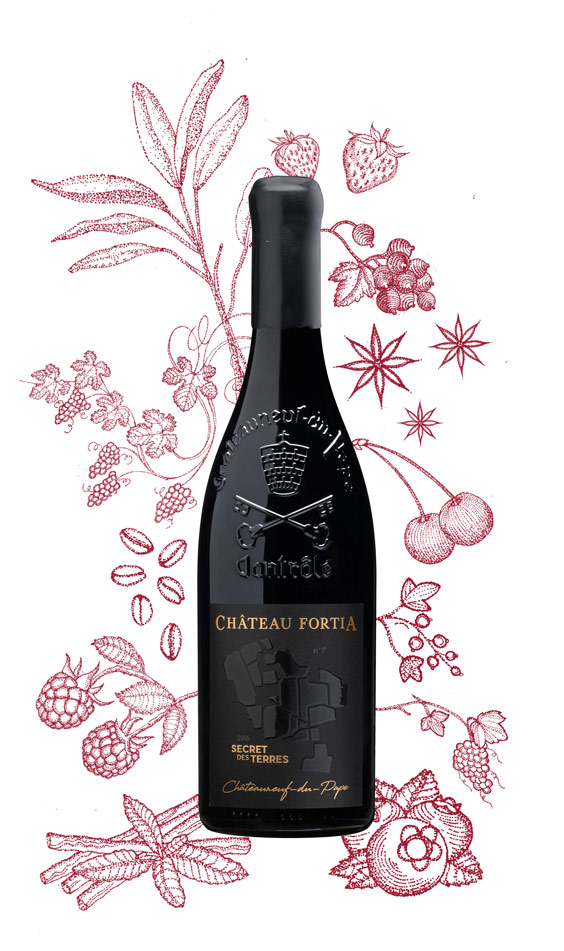 The secret of a confidential wine